Big Fun
Kool & The Gang
23 hours ago
Billie Jean
Michael Jackson
23 hours ago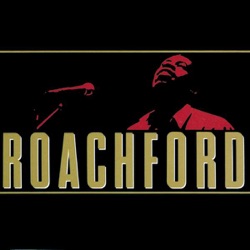 Cuddly Toy
Roachford
23 hours ago
Crazy for You
David Guetta & Madonna
23 hours ago
Don't Give Up
Peter Gabriel
23 hours ago
(I Just) Died In Your Arms
Cutting Crew
23 hours ago
99 Red Balloons
Nena
23 hours ago
Down Under
Men At Work
23 hours ago
Johnny And Mary
Robert Palmer
23 hours ago
Is This Love (2018 Remaster)
Whitesnake
23 hours ago
查看更多
WONDER 80's直播
The 80's Flashback
For those who can't get enough of the 80s, WONDER 80's is the go-to radio station that brings back the nostalgia of this unforgettable decade. Broadcasting from Australia, this station is all about celebrating the diverse music that defined the era, with a lineup that covers everything from pop and rock to new wave and synth-pop.
What sets WONDER 80's apart is not just the fantastic selection of tunes, but also the engaging hosts and DJs who share their passion for the 80s with listeners. They delve into the stories behind the songs, offer insights into the artists, and create a lively atmosphere that keeps the spirit of the 80s alive and well. So, tune in and let WONDER 80's transport you back to the decade that brought us some of the most memorable music of all time.
頻率 WONDER 80's
Lisbon: Online
热门歌曲
过去7天:
1. David Bowie & Queen - Crazy Little Thing Called Love
2. David Guetta & Madonna - Like a Virgin
3. Bill Medley - (I've Had) The Time of My Life
4. The Clash - Should I Stay or Should I Go
5. Cyndi Lauper - Time After Time (feat. Cyndi Lauper)
6. Yes - Owner of a Lonely Heart
7. Erasure - Sometimes
8. A Flock of Seagulls - I Ran
9. Roxette - The Look
10. Robert Palmer - Simply Irresistible
过去30天:
1. David Bowie & Queen - Crazy Little Thing Called Love
2. Tracy Chapman - Fast Car
3. Bruce Springsteen - Dancing In the Dark
4. Samantha Fox - Touch Me (I Want Your Body)
5. Depeche Mode - Somebody
6. Erasure - A Little Respect
7. Starship - Nothing's Gonna Stop Us Now
8. Phil Collins - A Groovy Kind of Love
9. Taylor Dayne - Tell It To My Heart
10. Men At Work - Who Can It Be Now?
分享
评论