Unstoppable
Sia
23 hours ago
A Beautiful Time (Instrumental Version)
Tamee Harrison
23 hours ago
Time Element
Mart Avi
23 hours ago
I'll Be Missing You (feat. Faith Evans & 112)
Puff Daddy
23 hours ago
People Pleaser
Cat Burns
23 hours ago
Anyone For You
George Ezra
23 hours ago
Anti-Hero
Taylor Swift
23 hours ago
Last Christmas
Wham!
23 hours ago
Something to Someone
Dermot Kennedy
23 hours ago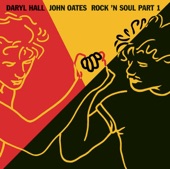 You Make My Dreams
Daryl Hall & John Oates
23 hours ago
查看更多
Hits Radio Manchester直播
Across the UK
Hits Radio is a national digital radio station that broadcasts nationally on Digital One DAB from studios at Greater Manchester. Just like its sister stations absolute, magic, kiss, jazz fm and scala radio it is also owned and operated by Bauer Radio.
Was launched on 1 April 2003 and until today it continues to play Pop and Contemporary hits radio.
分类:&nbsp
Top 40, Pop Music
頻率 Hits Radio Manchester
Manchester: DAB
時間表
| 時間 | 節目表 |
| --- | --- |
| 00:00 - 01:00 | Jennie Longdon |
| 01:00 - 06:00 | John Isherwood |
| 06:00 - 10:00 | Hits Radio Breakfast with Fleur East, Greg & James |
| 10:00 - 13:00 | Mike Toolan |
| 13:00 - 16:00 | Sarah-Jane Crawford |
| 16:00 - 19:00 | Wes Butters |
| 19:00 - 22:00 | Jordan Lee |
| 22:00 - 00:00 | Jennie Longdon |
| 時間 | 節目表 |
| --- | --- |
| 00:00 - 01:00 | Jennie Longdon |
| 01:00 - 06:00 | John Isherwood |
| 06:00 - 10:00 | Hits Radio Breakfast with Fleur East, Greg & James |
| 10:00 - 13:00 | Mike Toolan |
| 13:00 - 16:00 | Sarah-Jane Crawford |
| 16:00 - 19:00 | Wes Butters |
| 19:00 - 22:00 | Jordan Lee |
| 22:00 - 00:00 | Jennie Longdon |
| 時間 | 節目表 |
| --- | --- |
| 00:00 - 01:00 | Jennie Longdon |
| 01:00 - 06:00 | John Isherwood |
| 06:00 - 10:00 | Hits Radio Breakfast with Fleur East, Greg & James |
| 10:00 - 13:00 | Mike Toolan |
| 13:00 - 16:00 | Sarah-Jane Crawford |
| 16:00 - 19:00 | Wes Butters |
| 19:00 - 22:00 | Jordan Lee |
| 22:00 - 00:00 | Jennie Longdon |
| 時間 | 節目表 |
| --- | --- |
| 00:00 - 01:00 | Jennie Longdon |
| 01:00 - 06:00 | John Isherwood |
| 06:00 - 10:00 | Hits Radio Breakfast with Fleur East, Greg & James |
| 10:00 - 13:00 | Mike Toolan |
| 13:00 - 16:00 | Sarah-Jane Crawford |
| 16:00 - 19:00 | Wes Butters |
| 19:00 - 22:00 | Jordan Lee |
| 22:00 - 00:00 | Jennie Longdon |
| 時間 | 節目表 |
| --- | --- |
| 00:00 - 01:00 | Jennie Longdon |
| 01:00 - 06:00 | John Isherwood |
| 06:00 - 10:00 | Hits Radio Breakfast with Fleur East, Greg & James |
| 10:00 - 13:00 | Mike Toolan |
| 13:00 - 16:00 | Sarah-Jane Crawford |
| 16:00 - 19:00 | Wes & Gemma |
| 19:00 - 23:00 | Scott Clarke |
| 23:00 - 00:00 | Hits Radio Weekend |
| 時間 | 節目表 |
| --- | --- |
| 00:00 - 01:00 | Hits Radio Weekend |
| 01:00 - 06:00 | Harry Benjamin |
| 06:00 - 09:00 | Adam Inker |
| 09:00 - 12:00 | Saturday Mornings with Fleur East, Greg and James |
| 12:00 - 16:00 | Alex James |
| 16:00 - 19:00 | Steve Furnell |
| 19:00 - 23:00 | Scott Clarke |
| 23:00 - 00:00 | Hits Radio Weekend |
| 時間 | 節目表 |
| --- | --- |
| 00:00 - 01:00 | Jennie Longdon |
| 00:00 - 01:00 | Hits Radio Weekend |
| 01:00 - 06:00 | Harry Benjamin |
| 06:00 - 09:00 | Mike Toolan |
| 09:00 - 12:00 | Wes & Sheree |
| 12:00 - 16:00 | Alex James |
| 16:00 - 19:00 | The UK Chart Show |
| 19:00 - 22:00 | Greg Burns |
| 22:00 - 00:00 | Jennie Longdon |
热门歌曲
过去7天:
1. Tamee Harrison - A Beautiful Time (Instrumental Version)
2. Mart Avi - Time Element
3. Lizzo - 2 Be Loved (Am I Ready)
4. Taylor Swift - Anti-Hero
5. P!nk - Never Gonna Not Dance Again
6. Lewis Capaldi - Forget Me
7. Ed Sheeran - Celestial
8. Harry Styles - Late Night Talking
9. Becky Hill - HISTORY
10. David Guetta - I'm Good (Blue)
过去30天:
1. Lizzo - 2 Be Loved (Am I Ready)
2. David Guetta - I'm Good (Blue)
3. Harry Styles - Late Night Talking
4. Becky Hill - HISTORY
5. Ed Sheeran - Celestial
6. Taylor Swift - Anti-Hero
7. Dermot Kennedy - Something to Someone
8. Alessandro Ciani - God of the Wind (feat. Marco De Bonis)
9. Lewis Capaldi - Forget Me
10. David Guetta - Crazy What Love Can Do
相關 Podcast
往来
地址:&nbsp
Castle Quay Castlefield Manchester M15 4PR
电子邮件:&nbsp
feedback@hitsradio.co.uk
社交網路
分享
评论